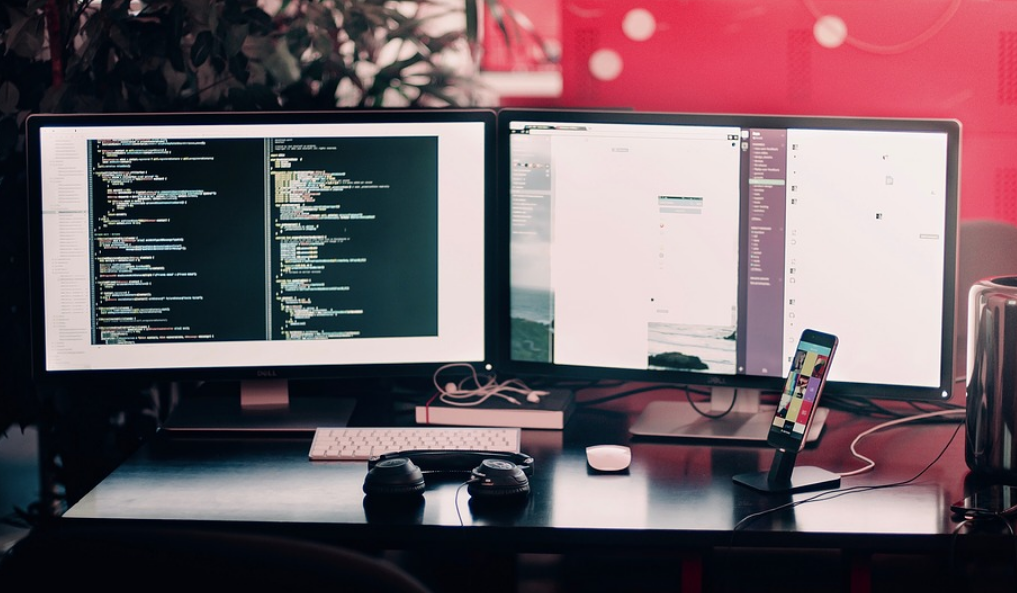 Fancy improving your work experience? Do you want to increase work efficiency with maximum enjoyment?
A very easy way to do this is to upgrade your hardware! It's most likely you will use this every day. So it is important to make sure you are getting an exciting experience while still getting much work done.
And don't ever forget that, the tax will be deducted from everything you buy for your business!
The Right Computer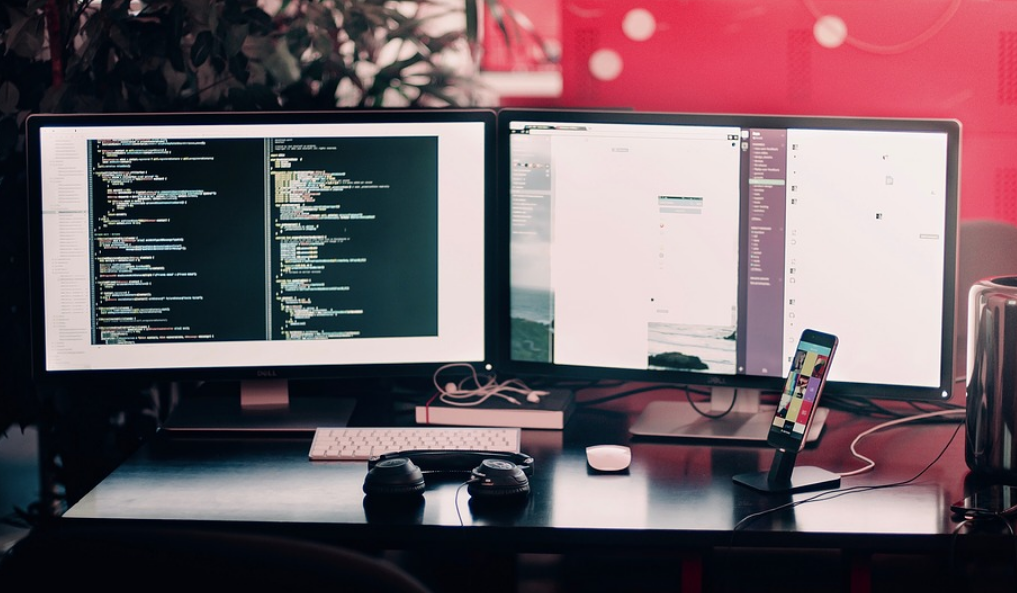 You should start by making sure you set up a fantastic home office for yourself.
To start with, you need to sure you acquire a computer that will be strong enough to handle most of the software you use every day.
As we continue, I'm still going to talk about the importance of self-development: learning new skills and methods to enhance your capabilities.
There are useful skills like 3D modeling (three-dimensional modeling). You can use 3D modeling to create amazing 3D logos, manipulate polygons, edges, video openers and more. It's one of the skills that can improve your status and put you ahead of other marketers. It can still help you to develop your branding.
You will need to have a powerful computer to handle this type of software. I will suggest that you go to a computer with an i7 processor that you can overclock to 3++ GHz, with powerful graphics capabilities. A GTX 1060, 1070 or 1080 will make your machine a high standard one that you can still use to play all the latest games in your leisure time.
Being a marketer entails lots of writing ranging from blog writing to emails. Irrespective of the content writing, your finger health is sure to be a cause of concern.  Also, your top priority should be to avoid Repetitive Strain Injury commonly referred to as RSI, and the best way to do this is to get yourself an excellent keyboard.
The most suitable keyboard available for writers is popularly known as 'mechanical keyboards.' These keyboards have the most fun and user-friendly clicky keys. They are more durable compared to the modern membrane keyboards found on cheap laptops. A lot of people see the Cherry MX Blue switches as the ultimate switch for typing. Personally, I prefer the rapid-fire keyboards too because it's easier to type on them.
I will suggest that you try out a few of these keyboards, so you that you will be able to choose the one with the best typing ability that suit you
Finally, I will suggest you get an ultra-wide monitor. Studies have shown that ultra-wide monitors enhance productivity by up to 30% because they are suitable for efficient multitasking purposes. With the ultra-wide monitor, you can select several elements on the screen at the same time without having to switch between different tasks. This also works well for anyone that is always Excel, and it allows you to be able to stretch out all the columns on the screen at once!
Another method to multitask is to have a set-up of monitors even though it is as not as pleasant as having an ultra-wide monitor.
Also, using just a screen means there will be fewer cables and wires on your desk. So you will have enough space to set-up other necessary things.
Working on the Move
As important as it is to have a powerful computer and a new home office for your mental stability as an internet marketer, It's also crucial to have a 'mobile command center.' This means that it is also imperative to spend some time to gather together all the materials to be effective when you are mobile and make sure you turn this into a habit.
If you are still having difficulty with being focused and productive – even after reading all the tips that we've discussed. Then you can try out working in coffee shops. This is another strategy that has been proven to be successful. You will get everything you need to work at a coffee shop including free Wifi, power and a place to comfortably sit. You will also be able to get your coffee time that will help in stimulating your brain.
Another advantage is that coffee shops never get boring; this will improve your productivity. The smell of hot coffee mixed with people chatting in the background and working on their various laptops- all of this can contribute to putting you in a mood to be highly effective.
Also, it's most likely you will be more focused at coffee shops because of distractions, like playing games and watching YouTube clips, need privacy which you won't get at coffee shops. This will boost your productivity.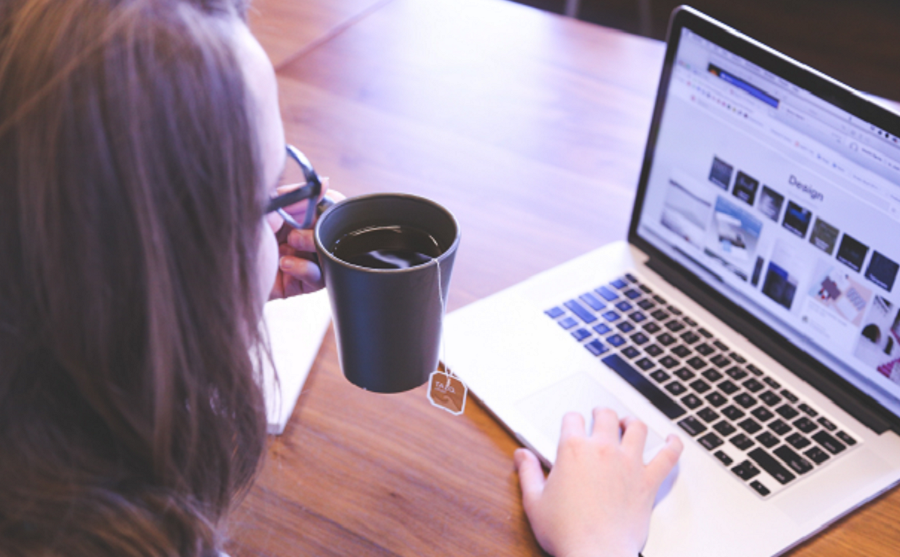 There was a time I preferred working at the coffee shop even though I spent a considerable amount of money on coffee, I was more productive, and I earned more. I was able to work for longer hours and sometimes I would write as much as 20,000 words. This strategy helped in building my productive mindset, and now I find it easy to be as productive working from home.
So, what hardware do you need to look for that will be perfectly suitable for your mobile command station?
You will need a computer with high architecture. You should look for something beautiful and exciting to work with. Other attributes of the laptop should be a high-resolution display and a comfortable keyboard. Working on a nice laptop will add to brighten your mood.
I will highly suggest you go for the Surface Pro line of laptops from Microsoft, or better still their Surface books. These computers are designed with high resolutions; they are fast with amazing and powerful specs. They are also lightweight and easy to carry around. Another exciting addition to these devices is that you can write on the screen with the stylus. This feature greatly helps a lot if you are into design work and you can also use it sign off Word Documents and PDFs such as NDA (Non-Disclosure Agreement) files.
These features look minute, but they help in making your business look more professional and make you seem like an expert in your field too.
When I decided to upgrade from my old HP to a Surface Pro, I realized that I enjoyed working more in cafes. Also, I could now work on software like Illustrator, create logos, sketch designs, learn to code and do so much that I was unable to do with my old system.
The new device made me more world-class. It enhanced my self-belief. It boosted and rapidly increased my skills and abilities. I started delivering better jobs, and I was earning more. I finally realized that for you to make more, you need to invest more in resources that will boost your capabilities.
Successful investors are very conversant with this approach. Most times, traders will spend big on expensive items and in return, they earn big! Sounds risky and strange, but if you want to be successful in life; you need to start acting like one!
How to Afford Better Tech as an Internet Marketer
But sometimes, you can't afford this great tech, or even though you want to spend big, but you don't even have the money.
One of the proven solutions to this is to go for a loan, and an excellent way to get this loan is to go through PayPal. If you've always been using PayPal to withdraw your funds, then you'll be able to get a loan through a website called 'PayPal Working Capital.'
Though, not the cheapest loans around when you consider other loans like the Credit card loan which is a better option.
However, what makes this exciting is that there is no deadline and the interest is agreed on upfront, and you only pay once. This means there is no pressure on you to pay quickly. To make things better, the repayments will be taken from your earnings as they come through Paypal.
For example, if you always earn $100 per day, and you agreed to pay back your loan in installments of 10% of what you make every day.
All you need to is to ensure you earn 10% every day until you've paid your loan and you won't even feel you got a loan. Also, your credit score can be severely affected, and you can face charges if you are having difficulty in your business.
You can also go ahead and recover it all back on your tax as an expense. This means that there is always a 30% off the new devices you've acquired like your laptops, new software and anything that you've used to upgrade your efficiency and workflow. And better still, this also works for the interest you're paying off, efficiently removing a third of the cost of the loan.
Technology is an essential part of an internet marketer- basically; it's most likely technology is the main reason you decided to become an internet marketer. With the knowledge of these tips you now possess, you can start acquiring every amazing thing that you've always wanted including a smart, powerful phone, a great computer with a new keyboard, an excellent monitor- without feeling the financial impact.
To make things better for myself, I'm planning to build a beautiful 'office pod' in our garden. This will come with plenty of lights, and I will use it as a home office. It will be made of glass, standing alone and it will give me a lot of space to put my tech and add a large desk to work on. Because it's tax deductible, I can acquire it through PayPal working capital, and it will add much value to my property. So I'm covered!