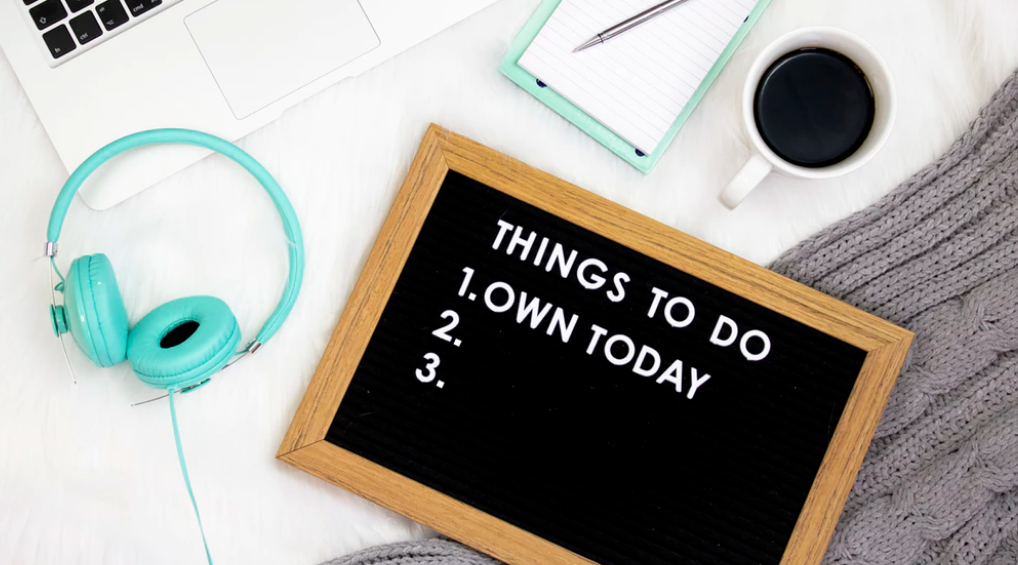 Okay now that you are finally up, what's the next thing?
You are the one that will dictate the time you get up in the morning and how long it will take you to come around. This is usually connected with your everyday lifestyle commitments.
But once you've made up your body and mind to start work, the next big challenge is to start working without getting distracted or procrastinating your work because of other commitments that will come up.
You have to realize that procrastination does not mean you are resting, having fun or even doing something better.
Most times, when we procrastinate, it's using our precious time on less important things like absentmindedly browsing the web for no use while searching for something important, or playing games on your phone or just wasting time while feeling bothered about not working.
Now imagine working for some solid hours in the morning and having enough time to have fun, play games and enjoy your evening.
So how do you keep yourself focused and to resist all distractions until you are done? You can do this by if you will adhere to the following tips.
Scheduling Your Day
The first major point is to always include moments of relaxation and fun in your daily schedule. If you are planning to work from morning till night without having periods of relaxation, it is most likely your brain will not agree with you.
Unfortunately, most of us are not in complete control of our minds and the way we feel, and when we do not work in tandem with them, we are likely to have problems. If you are planning to work for 8-10 solid hours without taking a break, I can assure you that it will be tough for you to stay fully focused.
Instead of this, you will need to create a schedule that will include hours to have fun and relax.
To achieve this, you need to have a list of what you wish to accomplish in a day and the duration of time that you will need to perform it. Another important tip is to know how much time you will require achieving any given amount of work.
This will automatically help you to determine how long you will need to finish up each task. With this piece of information, it will now be easy to break down each task into several hours and be able to allocate time to rest after the completion of each task.
It can be just 10 minutes or 20 minutes after finishing each task, and this will serve as enough time to relax – which is essential for your well-being and to plan for the next work.
You can plan your day to look like this then: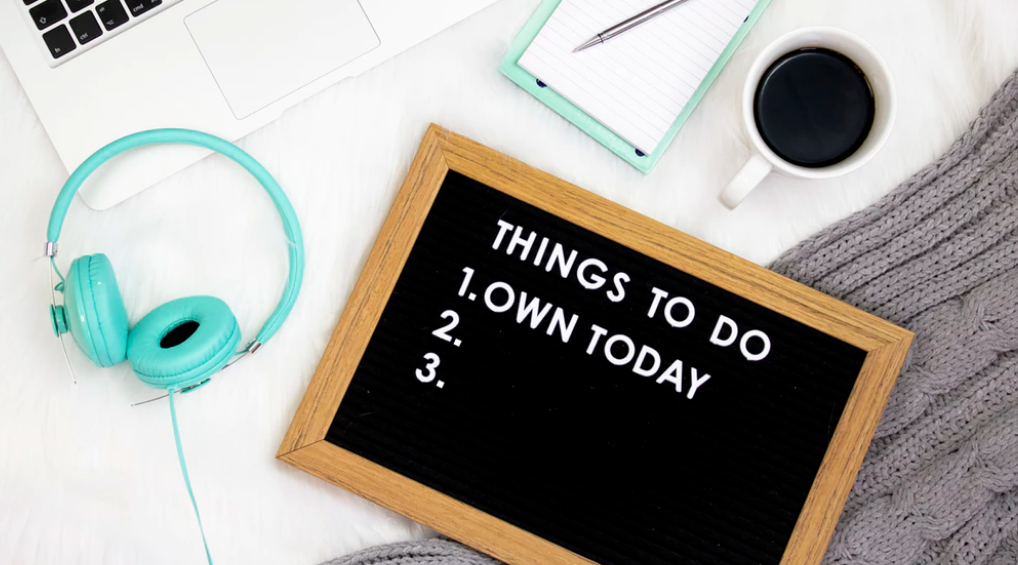 Sample of A day for Internet Marketing:
8am-9am – Exercise
9-10am – Work on Guest Posts for your First Client
10am-10.10am – Prepare a cup of Tea
10am-11am – Search for new prospective Clients/ Reply your Emails
11am-11.20am – Mid-morning Snack/Newspaper
2 pm – Link Building for 3 Smaller Clients
2pm-2.30pm – Lunch/Watch your favorite TV Show
30pm-4pm – Site Design
4pm-4.10pm – Make a cup of Coffee
4.10pm-5.30pm – Begin Tomorrow's Work
5.30pm-6.30pm – Time to Rest
This will give you a day filled up with massive work projects but also provides you with time to rest and unwind. There's nothing bad starting work early in the morning when you know you will relax with a cup of tea between the hours of 11am-11.20am. And resuming work again when you already know you will have lunch at 2 pm isn't bad too.
Most of us always think the best way to be productive and efficient is to start working as soon as we wake up without taking time out to relax, this is the worst way of working and you will realize that your brain will always fight you to have fun and relax.
Sometimes you may feel like you are not productive enough by taking these breaks, but I want to assure you that sometimes you take longer breaks than that in a day. The difference now is that you are enjoying your time off, using it to relax more in a planned way.  You should also notice that I made sure I included time to drink your coffee and tea in the schedule.
Pro tip: taking coffee at 4 pm is a very effective way to recharge your batteries when you are feeling tired after work!
This is a crucial tip to be more productive with your time. Why? Because taking these little breaks to make coffee will enhance your productivity and increases your relaxation time. If you've always been the type that will wake up in the morning, make tea, eat a snack, then reply your emails and before you realize it, it is 10:30 am, and you've not started working. This can discourage you and reduce your productivity.
Fortunately, Now there are lot of  Productivity Apps online!
So instead, why don't you start your day right away by doing something important and you will feel your day has begun on a productive path. By the time it's 10:30 am, you've already achieved enough to set you up for the day.
Another tip to making this plan work is to be sure the time you allocate for each task is more than the time you think you will need. In other words, if a job will take you 3 hour to finish, then allocate 3.30 hours.
This will make you trust your schedule, and you will be able to take your breaks. If you are always feeling much pressure from your work, it will affect the quality of your job, your clients will not be pleased with you, and you will be worried that you are not doing enough.
How to Jump Straight Into Work
The next thing you need to work on is what should be your first task of the day. And it is important to make sure your first task of the day is something entirely natural and fun.
The most difficult part of getting yourself into work mode is how to be mentally ready. Once you've settled this, it's relatively easy to maintain. The tricky part is getting to the point where you are going in the first place.
If your first task for the day is a bulky, unattractive and boring one, it is most likely you will end up not finishing on time, making excuses and postponing it. But if you make your first task to be quite easy/fun, then you will find it simpler to finish on time.
Furthermore, always make sure you start the day with the most important and urgent work. This will ensure that you have treated all the most critical and crucial aspects of your job before you get tired. This will help you to trust your new schedule.
Another important tip is to make sure you do like half of a project a day before. Begin designing a website, put up a piece of an email, start working on content that you will need to deliver soon. This will make it less difficult for you to resume the next day because nobody likes to leave business unfinished. It is human nature to want to finish a business that has been already started, and this means that you'll have more willpower to get it done.
Finally, if you find yourself a victim of 'writers' block,' then the best line of action is to do some work. You can decide to write things down or just design a few buttons on the website, don't worry if the result is not top-notch. The most important aspect is to make sure you do something; you can always go back later and modify it to look better.
Find Your Path
Try adhering to these tips for the next few days and see how it enhances your flow. You will realize that you can get some time for yourself in a day while still working. This is the first step in improving the productivity of your business and your life!